I have been in the SEO space for 15 years, helping Australian businesses grow their digital presence and increase profits using organic strategy. I run my business out of Melbourne, working with companies of all sizes. I'm driven by my passion for search engine optimisation and digital marketing. For the last 20 years, I've been obsessed with SEO, leveraging my expertise to analyse and troubleshoot problems for websites. Engaging an external SEO Specialist to provide SEO Services has lots of advantages. Both a SEO agency or a SEO freelancer have their own advantages but opting for an experienced freelance search engine optimizer can help you by-
SEO Outsourced work
You will always know that your website is being looked after by someone who has extensive knowledge and experience in this field rather than having tasks delegated down to junior members of staff.
Same SEO Services at half the cost
I am able to offer services on par with those provided by agencies but at more competitive prices due to lower overhead costs.
More personalized SEO services
Having been part of larger companies means I'm familiar with dealing with enterprise level businesses along side SME's and can offer personalized services based on your business size.
Direct Accessibility
Unlike working with an agency, you have direct access straight away from day one which makes it much easier when communicating ideas with you.
Local Expert
Lastly my location is based out of Melbourne can take advantage of my services via online meetings using Teams/Zoom/Google Meet etc., or even join me directly on Slack chat apps.
Long-Term Quantified results
Many SEO firms or search engine marketing companies mistakenly assess the success of an SEO campaign based on how many extra visitors have landed on the target website. My approach to long-term SEO achievement is more focused on quantifiable business results such as:
Increase in leads
Increase in revenue
ROI
Google's Ever-Changing Algorithms
SEO requires ongoing optimisations because Google's ranking algorithms are constantly changing and evolving. As an experienced Search Engine Optimization Consultant, I continuously monitor, update and refine your campaign each month to ensure that it remains compliant with Google's standards so that your business can continue to thrive and succeed even when algorithm changes occur.
Indicators of Success in SEO Strategies
When launching an SEO campaign, businesses can expect to see positive signs of progress within 4-6 months. These include:
A Rise in Website Impressions
A key sign that your SEO efforts are paying off is a noticeable increase in website impressions. This means that more people are seeing your site and it's becoming more visible online.
Growing Organic Traffic
As you continue with the campaign, organic traffic should be steadily increasing over time as well. This indicates that search engines are recognizing your website and displaying it higher up on their results pages for relevant queries.
Enhanced Search Engine Rankings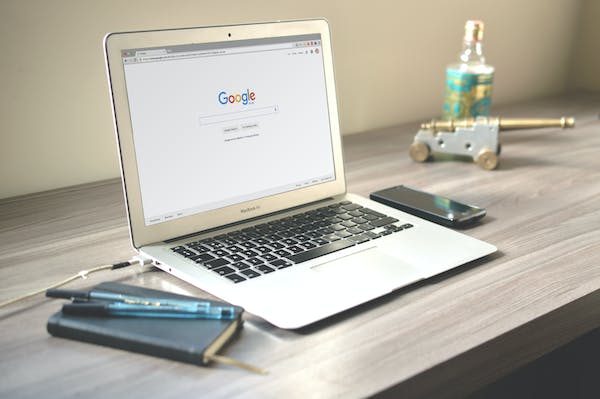 Another indication of success is improved rankings for targeted keywords or phrases – this shows that you're climbing the ranks and appearing closer to the top when users search for related terms or topics on Google or other major search engines.
Increased Leads
With increased visibility comes greater interest from potential customers; if enquiries start coming through at a higher rate than before, then this could be another signifier of success
After 12 months with ongoing optimization work being done , businesses should observe clear growth across all metrics such as impressions , web traffic, ROI & revenue. By focusing on these core indicators & tracking them closely , companies can ensure their strategies yield long term benefits & drive sustainable growth .
The Role of an SEO Expert in Australia
The primary responsibility of an SEO expert is to create a successful SEO strategy that meets the business goals and objectives. This involves conducting comprehensive keyword research, market analysis and competitor analysis to determine the most effective approach.
Once a plan has been developed, it is up to the SEO specialist to implement a complete campaign that includes technical improvements on the website as well as creating high-quality content. The aim here is twofold: firstly, increase online visibility for your business; secondly attract more qualified customers who are likely interested in what you have on offer.
Can You Guarantee SEO results and rankings?
No SEO Agency or SEO Specialist can guarantee success when it comes to search engine optimization. It's not ethical to make promises about something that is out of your control. If someone offers a guaranteed result, this should be seen as a red flag and you should look for other options for your SEO consulting needs.
Google's webmaster guidelines states: "No one can guarantee a #1 ranking on Google."
In Google's SEO documentation own words-
"Your prospective SEO should be able to give you realistic estimates of improvement, and an estimate of the work involved. If they guarantee you that their changes will give you first place in search results, find someone else."
Cost
When it comes to pricing, my services start from a minimum of $700/month depending on the industry, business requirements and long-term revenue goals. Every campaign is tailored specifically according to these factors so that you get the best possible results from your investment in SEO efforts.
SEO Consultant for Clients: Enhancing Internal Teams
I collaborate with many of my customers directly, acting as an extension of their internal teams. For some clients, I am the 'Head of SEO', working in tandem with technical and content groups to drive the success of their SEO plan. For other customers, I'm the only person dealing with SEO – from strategy to content and technical aspects.
SEO Consultant for Agencies: White Label Services
I work with agencies in different ways. With some agencies, I provide white label services for their clients while collaborating closely alongside developers, paid media specialists and to create a successful strategy. In addition to this service offering; I also work as a referral partner directly engaging with any clientele sent my way by these agencies.
If you would like further information on how we can help expand your agency's current range of SEO services then please do not hesitate get in touch.
Consultancy Services from a Leading SEO Professional in Melbourne
For more than 10 years, I have been helping small to large businesses in Melbourne to strengthen their brand and become more competitive through increased website traffic, improved rankings and quality lead generation.
As an experienced search engine optimization (SEO) and digital marketing specialist, I use data-driven solutions that have delivered impressive results for many SMEs and entrepreneurs across the city. My expertise has also enabled me to provide support for international companies operating within the automotive, hospitality and insurance industries. Invest in the success you deserve – contact SEO auditing today for your next optimization project.
Businesses Should Exercise Caution When Considering Free SEO Audits
When businesses are presented with the opportunity to receive a free SEO audit from an agency, it may seem like a great deal. However, these audits can often be biased and geared towards selling retainers. As such, they lack the human expertise necessary to provide an accurate assessment of a website's performance in terms of search engine optimisation (SEO).
Automated reports may contain errors or inaccuracies that could lead companies astray when making decisions about their SEO strategy. Furthermore, agencies conducting these audits might use them as leverage for pushing expensive retainers onto unsuspecting customers. For this reason, businesses should be wary of free SEO audits and instead opt for reputable agencies that offer customised analyses conducted by experienced professionals.
Do You Offer Free Audits?
I don't offer free audits. My comprehensive audit typically takes 2-3 days and covers all the technical SEO issues your website may have. If you've recently experienced a drop in rankings or been hit by an algorithmic penalty from Google, get in touch to learn more about what an extensive technical SEO audit can do for you.
Audits are great for getting started with an SEO consultant as they provide insight into how consultancy works and identify any problems that need to be addressed urgently. – I'll assess:
• Your organic search competition
• The keywords which should be targeted versus those currently prioritized
• Competitor data gaps (backlinks & content)
• Technical quick wins & anything blocking success with SEO
Through my ongoing consultancy services we can work together on resolving priority tasks and implementing long term strategies based on the data analysis.
I don't believe in tying my clients into a minimum contract length for any of the services I offer. Instead I'm honest about how long it may take to see results based on the current SEO health of your website.
In addition to this ongoing support, I also provide one-off services through both my consultancy and white label services. This could include anything from a technical audit or competitor analysis to an outreach day designed to kickstart link acquisition for your site.
SEO process
I take a tailored and strategic approach to SEO. My process is designed to ensure that we gain an in-depth understanding of your business, objectives, and target market. Here's how it works:
Step 1: Research & Evaluation
Before beginning any SEO campaign, I carry out comprehensive research and analysis into your company, competitors, and intended audience. This includes keyword research; a technical SEO audit; plus an assessment of current website traffic patterns as well as user behavior. We use this data to create a customised strategy that meets the specific needs of your business.
Step 2: Strategy Development
Based on our findings from the initial stage of research & evaluation, I develop an extensive plan for optimisation which covers both on-page & off-page techniques. I work with you closely so that together we can identify the most important elements for success in terms of search engine rankings, and then devise a plan for implementation.
Step 3 : Execution
Once all strategies are set up, I get down to executing them -this may include content optimisation ;building backlinks ;improving site speed or conducting ongoing keyword analysis etc. I will keep you informed at every step along the way by providing regular progress reports.
Step 4 : Monitoring & Analysis
As part of our commitment towards delivering results, SEO is something which requires continuous monitoring. Once everything has been put into motion, we will continue tracking performance levels while making necessary adjustments where needed. Regular reports will be provided along with detailed insights regarding how exactly these efforts have contributed towards meeting overall goals
Step 5 : Communication
Open communication between us is essential when it comes achieving successful outcomes through effective Search Engine Optimisation. I will make sure you're kept updated at all about what's happening with regards to SEO campaign progression. Plus if ever there's anything else requiring clarification or further explanation don't hesitate getting in touch – always happy help
What is the Timeline for Seeing SEO Results?
The amount of time it takes to see the effects of SEserO on your website's rankings in Google search can vary greatly. Factors such as your goals, competition level, current ranking and the keywords you are targeting all play a role. Generally speaking, however, SEO is seen as a long-term effort that will yield long-term results.